100% Natural Honey Wax!
Never Double Dips!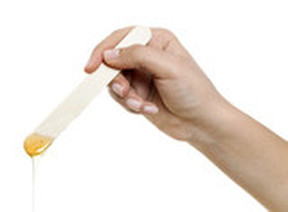 Welcome to:

HL Organic skin care is a premier 100% Natural Honey waxing spa with a strong emphasis on Organic skincare. We believe that regardless of which service you choose, a quick wax or deluxe facial, we want to provide you with a heartfelt, customized and efficient treatment. We take pride in the quality of our ingredients and continually educate ourselves on new developments within our industry. The owner, Helen Lam has been an Esthetician for over 25 years. This dedication to her career has created a lasting dream to combine her technique, expertise and style into the ultimate skincare center. By opening HL Organic skin care, Helen has been able to achieve her goal, creating a refreshing alternative to the typical spa experience.
We pride ourselves on being a wealth of information for our clients. Here are some examples of questions that are frequently asked:

How long should my hair be before my first wax?
For the ultimate results your hair should be ¼" long. It usually takes the average person 7-10 days for the hair to grow this long. If you can, try to avoid shaving in between waxes.

You should notice that the hair grows back thinner, resulting in quicker less painful waxes.
What should I do to prepare for my Brazilian wax appointment?
We recommend taking low dosage pain reliever 20 minutes prior to your appointment. Schedule your appointment within the first two weeks of your monthly cycle; sensitivity levels are usually decreased during this period of time.

How long will my skin stay red and sensitive?
For most people it takes about 30 minutes for the redness to decrease or subside. After your service, we will apply natural oils or toner that help to soothe the skin and reduce redness.

Avoid applying irritants to the skin, such as perfumes and scrubs, for up to 24 hours.

How do I avoid ingrown hairs?
The best and most effective way to avoid ingrown hairs is to exfoliate daily for at least two weeks after your service. We recommend using an ingrown hair serum for best results.


Woman's Waxing:


Eyebrow Shaping& Design
Eyebrow Shaping & Lip Combo
Lip or Chin
Eyebrow,Chin & Lip Combo
Full face (Not Included Eyebrow)
Face Sides
Under Arms
Full Arms
Half Arms
Bikini
Brazilian
Full Legs
Brazilian & Full Legs
Upper Half Legs
Lower Half Legs
Stomach
​Nose
​Brazilian & Upper Legs
​Bikini & Upper Half Legs
​Full Arms & Under Arms
​Bikini & Full Legs
Full Arms,Full Legs & Under Arms & Bikini
Full Arms,Legs & Under Arms & Brazilian


​$ 20
$ 28
$ 10
$ 38
$ 40
$ 30
$ 20
$ 40
$ 30
$ 30 & UP
$ 65
$ 70
$ 130
$ 35
$ 30
$ 25
$ 20
$ 90
$ 60
​$ 55
$ 95
​$155
$190
Man's Waxing:
Eyebrow Shaping
Full Chest
Full back
Full Back & Chest combo
Shoulders
Full Arms
Half Arms
Under Arms





​
​$ 25
$ 50
$ 60
$ 95
$ 20
$ 45
$ 40
$ 25

​
Eyelash And Eyebrows Tinting & Eyelash Lift Services.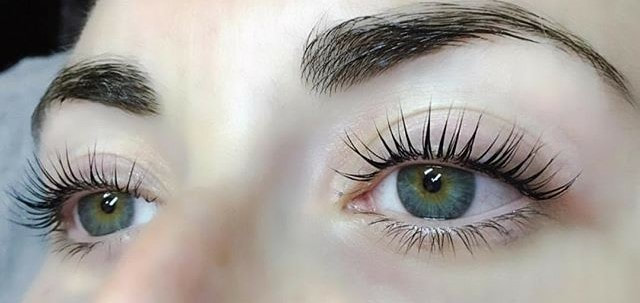 Lash Lift is a new keratin infused lash enhancement treatment. It turns the eyelashes upwards and adds tint to give them length, height, volume, and the appearance of having longer and thicker lashes. Think tint and perm combined with significantly more added body! It only takes about 1 hour, is a very comfortable procedure, and will last about 6 to 8 weeks depending on your natural life cycle.
Lash Lift-Treatment Procedures... No water and mascara on the lashes for 24 hours after the treatment.
No steam, no heavy exercising that would cause excessive sweating, no hair washing (at home) for 24 hours after etc.
No lash Serums, lash extensions, eye creams for 48 hours. Use oil free make up remover wipes to wash your face after the treatment.


Eyelash Tinting
Eyebrows Tinting
Eyebrows & Eyelash Tinting combo
Lash Lift ( 30 Minutes)
Lash Lift & Tinting combo (1 hour)
Lash Lift & Eyebrow Design




​

​
​$ 25
$ 20
$ 40
$ 60
$ 80
$ 75
6 Clement Street San Francisco, California 94118
Tel: 415-221-1200
Book Online at www.hl
organicskincare
.com
E-Mail address: hlorganic@yahoo.com